NEWS

BACK TO LIST
National Human Resources Development Institute's (NHI) three-day Overseas Training Preparation Program
Date 2023-03-22 17:00
CategoryStory
Hit403
The Ministry of Personnel Management of the Republic of Korea, through the National Human Resources Development Institute (NHI), organized a three-week overseas training preparatory program for twenty-one (21) selected Korean managerial government officials from the central government. The officials will be studying at different universities in the USA, UK, Canada, Malaysia, Sweden, and Australia.
The goal of the program is to help Korean officials be better prepared for studying abroad, help them adjust to life in other countries, encourage them to become experts in their field of administration, and help Korea grow even more when they return home. The participants took part in virtual class training on an array of topics covering written communication skills, academic study and research, culture, health and lifestyle, international situational awareness, networking, and support systems on campus.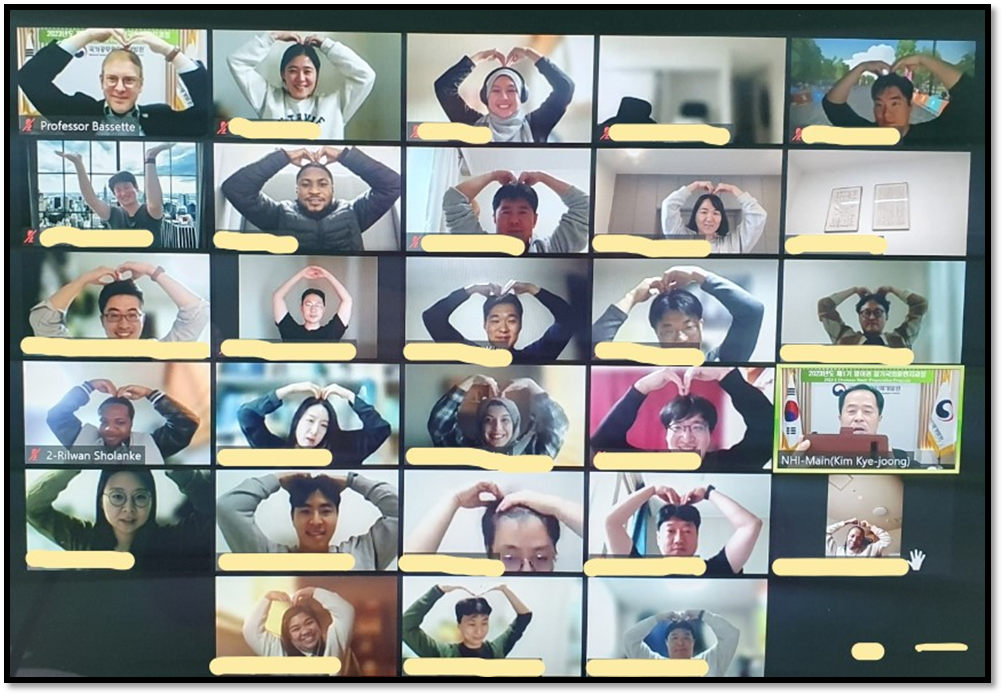 As part of the three-week program, three days were dedicated to group discussion sessions with international students from the Korea Development Institute School (KDIS) to exchange experiences and insights on a range of topics, which included but were not limited to work-life, governmental policy implementation processes, and cross-cultural working experiences. All the participants were allocated into five (5) breakout groups, with a minimum of six (6) participants.
Day 1 (March 7, 2023): Issues relating to work-life balance

Participants from the Supreme Prosecutor's Office, the Board of Audit and Inspection, the Ministry of Justice, and the Anti-Corruption and Civil Rights Commission talked about their jobs and their plans to study abroad. They also shared their overtime experiences and the impact these had on their work-life balance. The officials discussed solutions to decrease overtime work, such as respect for uninterrupted leave days, task assignment during non-work hours, hybrid modes of work, minimizing meetings, implementing better time management strategies, and utilizing technology to automate certain tasks.
The participants were advised to spend time with their families and take breaks from work to keep their mental and physical health in good shape. Participants on overseas missions will be away from their families for a long time. To stay in touch with their families, they will use technology and set up regular check-ins.
Day 2 (March 8, 2023): Policy implementation
In light of sharing the successfully implemented policy, Mr. Rilwan (Nigeria) was enthusiastic in sharing how his agency adopted the use of mobile sessions as a delivery method to improve routine immunization coverage in security-compromised areas in Northern Nigeria.
Another case study example from Ms. Angelica (Philippines) was her experience with the digitization of agency records, which was difficult due to a shortage of staff, a backlog of official documents, long distances to agency sub-branches, and technical know-how.
Day 3 (March 9, 2023): Working across cross-cultural environments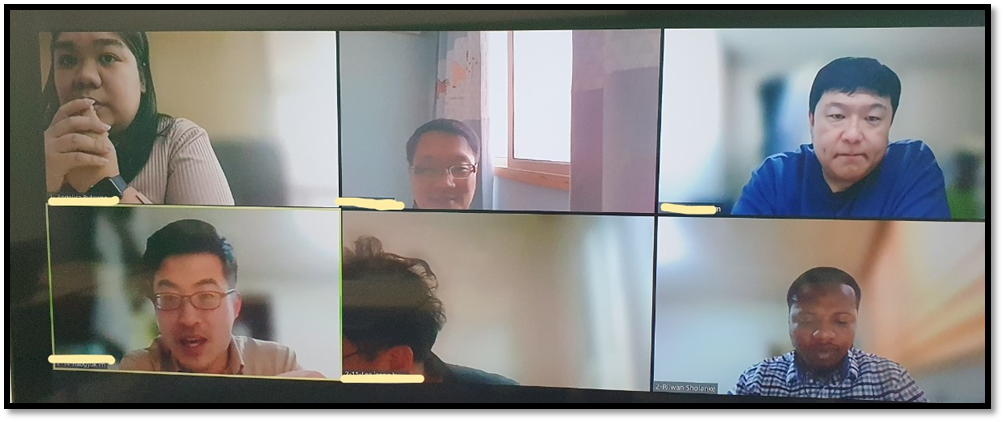 While discussing shared experiences working across different environments, the group identified several positive outcomes from collaborating with foreign officials and organizations, such as increased access to resources, technical knowledge, and expertise. They also found ways to build relationships, encourage cultural exchange, and improve the image of the country. Cultural misunderstandings were discussed, and solutions were found through open dialogue, cultural sensitivity training, and building personal relationships.
Both students from KDI School (Mr. Rilwan and Miss Angelica) expressed their experiences with the embassies in their respective countries, the warm reception by the staff of KDI School, and the unique working culture of the Korean government. They noted that this culture can clash with the work cultures of foreign partners, but it can also provide an advantage in achieving results quickly and effectively.
In closing, the moderators from the institute thanked the Korean officials for their resilience since the start of the overseas training. Special appreciation was given to the KDI students who partook in the group session and shared their experiences in their respective countries and agencies.
As part of quality assurance, the institute took feedback and recommendations from all attendees and ensured further training sessions and study materials. The institute will also conduct another in-country training program for Korean officials who will be posted to sister agencies for the purpose of exchange learning and capacity building in the coming weeks. KDI students are strongly encouraged to participate in such preparatory events.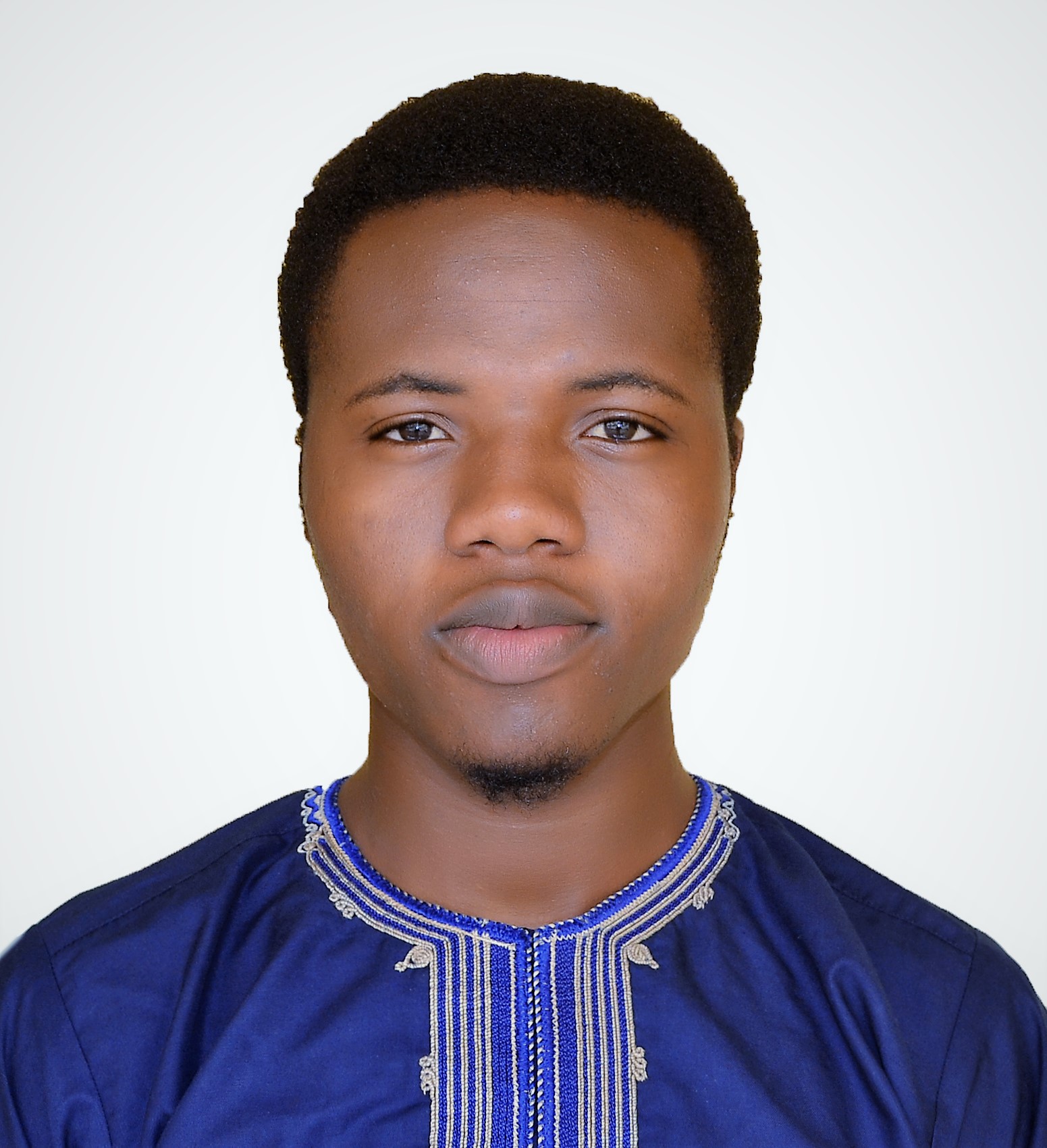 SHOLANKE, Rilwan Olasubomi
2022 Fall / MPM / Nigeria
rilwan.sholanke@kdis.ac.kr

Related News
Most Read