COVID-19

BACK TO LIST
[Student Affairs Division] 2023 KDIS International Food Festival (Oct. 27)
CategoryStudent Notice
Name학생지원팀
Date2023-09-22 14:41
Hit537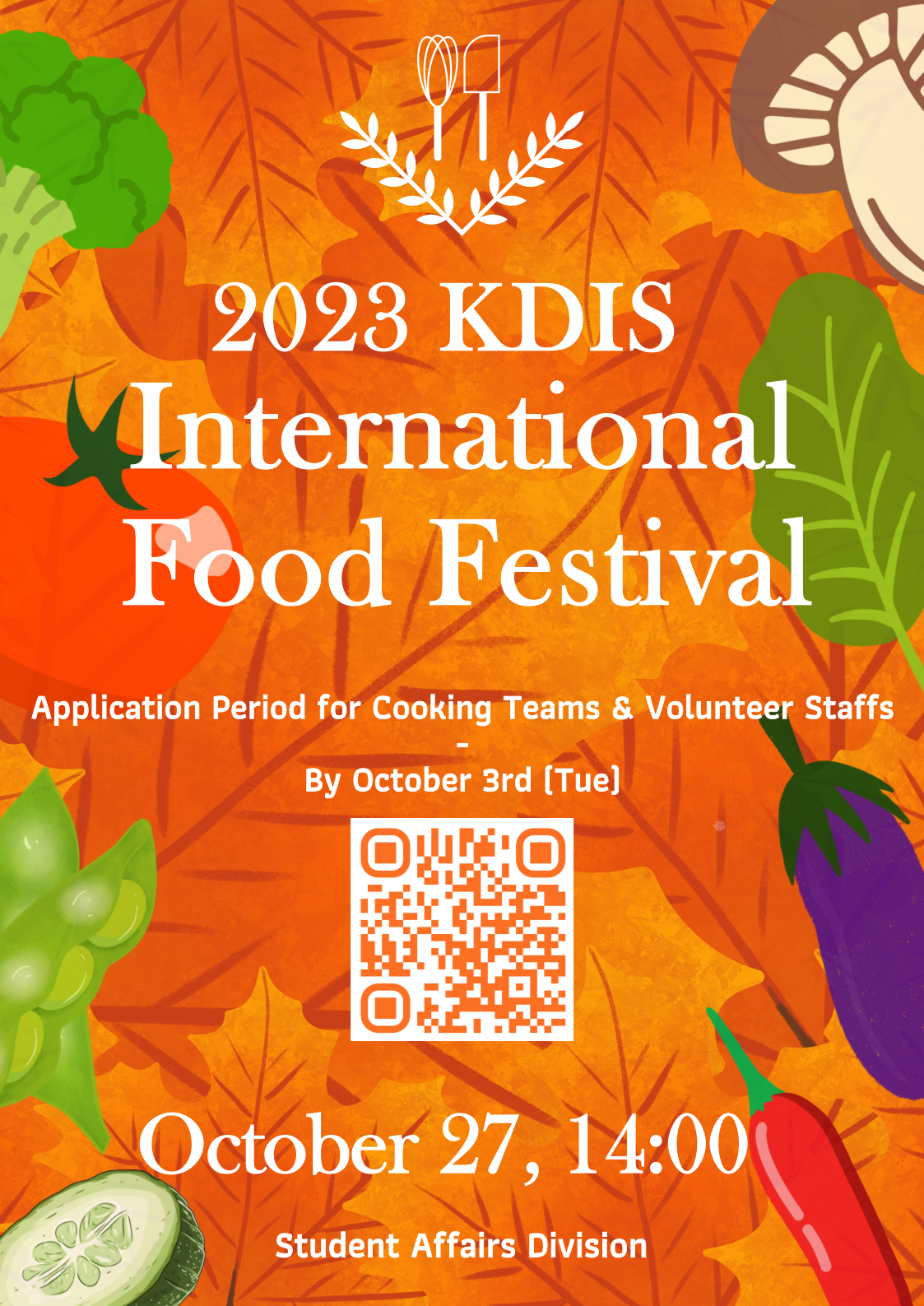 (You may access the application link by clicking the poster)
The '2023 KDIS International Food Festival' will be held at the KDI School Courtyard at 2 p.m. on October 27th.

Since 1998, the International Food Festival has been a representative and highly anticipated occasion at KDI School, annually sharing your culture and embracing the diversity within our community.
So, we are now looking for 10 cooking teams and 5 volunteer staff members who can liven up the upcoming event with their flavor, color, talent, and support. Please refer to the information below and apply for the event if you are interested:
- Eligibility: KDI School students (International / Korean)
- Application Date: ~ 23:59, October 3rd (KST)
Detailed information will be shared shortly.